News
Statement of the Headquarters of the RPA
10.12.2018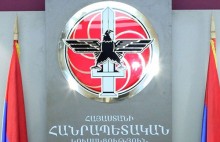 Dear Compatriots,
Snap elections of the National Assembly of the Republic of Armenia have been completed, according to which the parliament of the 7th convocation should be formed. These elections were democratic in their form, but not in content. They passed through intolerance with the unprecedented use of the administrative resources by the local government leaders in the conditions of severe pressure and prejudice against candidates and their supporters. One of the main goals of the transition to the parliamentary system is to create the possibility of combining different, even opposite views. Consequently, it is a pity that the campaign has created so deep dividing lines.
We wish success to the political forces that passed to the parliament and to the government to be formed, as the security and development prospects of our country and people depends on it. Our concerns during the election campaign were not of a propaganda nature, but expressed our profound disagreement with respect to external, security and defense policy, socio-economic trends, disintegration of national values ​​and, most importantly, the approaches to the settlement of the Artsakh issue. We will continue our work in these directions as an extra-parliamentary force.
This intense domestic competition should not inspire the enemies of Armenia and Artsakh. Despite all disagreements in the struggle between parties, the Republican Party remains committed to the solution of the problems of our people and will continue to stand firmly next to our glorious Armed Forces.
Finally, we express gratitude all our supporters. You trusted and gave us your votes in a difficult situation. Certainly, official data summarizing the elections do not reflect the result we were expecting. Be sure that we will do everything we can to make sure that the populism will not drown out your voices and we will continue to show our concern towards the country's political agenda.
God bless our people.
RPA Central Headquarters