Welcome to the official website of the Republican Party of Armenia (RPA).
The Republican Party of Armenia is a national conservative party. Our objectives and mission are supported by the idea of eternity of the Nation and Homeland.

We do hope our website will provide you with all the necessary information on the party's ideological mission, its main objectives and participation in the country's public and political life, the main areas of performance, its achievements and accomplishments as well as future programs and activities.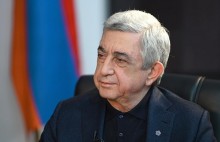 For the stateless servile creatures, the cost of peace is the homage paid to the enemy,
more →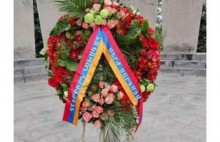 Today, a wreath was laid at the Erablur military pantheon on behalf of the third President of Armenia, Chairman of the Republican Party Serzh Sargsyan. The wreath was laid at the memorial which immortalizes the heroic deed of our nation's sons who gave their lives for the freedom...
more →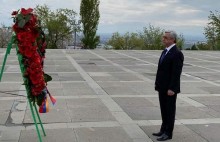 Today is the Armenian Genocide Victims Remembrance Day. I reiterate my
more →