Welcome to the official website of the Republican Party of Armenia (RPA).
The Republican Party of Armenia is a national conservative party. Our objectives and mission are supported by the idea of eternity of the Nation and Homeland.

We do hope our website will provide you with all the necessary information on the party's ideological mission, its main objectives and participation in the country's public and political life, the main areas of performance, its achievements and accomplishments as well as future programs and activities.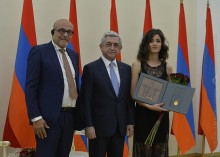 Today, at the Presidential Palace, there took place the Presidential Award ceremony for 2016. Awards, which are bestowed for a considerable contribution to a number of areas, as well as the certificate and monetary prizes were handed to the awardess by President Serzh Sargsyan and the...
more →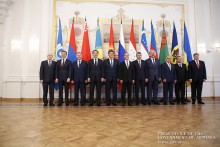 The Prime Minister Karen Karapetyan-headed governmental delegation is paying a working visit to Kazan, Russian Federation, to attend the meetings of the CIS Heads of Government Council and the Eurasian Intergovernmental Council. The CIS Heads of Government Council's narrow-format and...
more →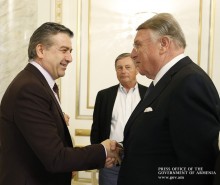 Prime Minister Karen Karapetyan received a delegation from German Mangold Consulting GmbH, which was headed by Company President Klaus Mangold. In attendance was Armenia Development Initiatives (IDeA) Foundation co-founder Ruben Vardanyan. The meeting focused on agriculture, tourism,...
more →