Welcome to the official website of the Republican Party of Armenia (RPA).
The Republican Party of Armenia is a national conservative party. Our objectives and mission are supported by the idea of eternity of the Nation and Homeland.

We do hope our website will provide you with all the necessary information on the party's ideological mission, its main objectives and participation in the country's public and political life, the main areas of performance, its achievements and accomplishments as well as future programs and activities.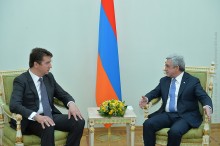 Today, the newly appointed Ambassador Extraordinary and Plenipotentiary of the Republic of Serbia Dusan Spasojevic (residence in Athens) presented his credentials to President Serzh Sargsyan. The President of Armenia congratulated the Ambassador on his appointment, wished him every success...
more →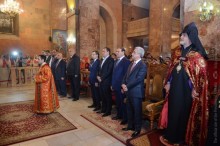 This evening, President Serzh Sargsyan attended the Candlelight Divine Liturgy at the capital's Saint Sarkis Cathedral.
more →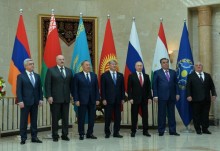 President Serzh Sargsyan, who is in the Republic of Kyrgyzstan on a working visit, today in Bishkek participated at the informal meeting of the Heads of state of the Collective Security Treaty Organization (CSTO). In the framework of the agenda, the Heads of the CSTO member states discussed...
more →