News
Statement of the RPA Headquarters
27.11.2018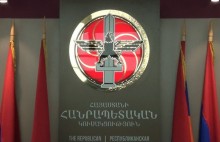 The yesterday's and today's statements by the acting Prime Minister are the most brutal manifestations of hatred that go beyond the limits of the political struggle and also violate a number of human and moral principles, such as targeting a woman.
Such behavior is unprecedented in our political culture, especially by such a high-ranking official, as the Prime Minister is, who is responsible for the safety and well-being of all of us.
We had an occasion to make a statement about the abuse of the administrative resource by the Prime Minister, one vivid example of which is that while officially staying on vacation, the acting Prime Minister makes threats against elected officials, and, actually, he has given the police mandatory fulfillment instructions.
We draw the attention of the Central Electoral Commission, the Ombudsman and international observer missions to the speeches, behavior and rhetoric of the acting Prime Minister.