News
A Number of Issues Were Discussed at the Session of the Executive Body
05.10.2018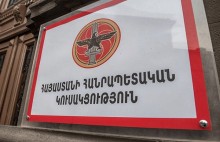 The RPA Executive Body session took place today. It was chaired by RPA President Serzh Sargsyan.
During the session the current internal political situation in Armenia and the issues of preservation of the constitutional order in the country were discussed.
The information about the activities of the political school "Andranik Margaryan" was presented. The process of implementing the party's reform program was also discussed.
They also touched upon the RPA international cooperation programs, particularly the upcoming congress of the European People's Party in Helsinki and the participation of the RPA delegation at the Political Forum.