News
Representatives of the RPA Kotayk Regional Organization Visited Families of April Four Day Victims
02.04.2018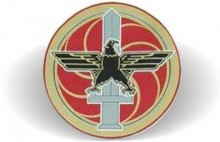 In order to pay tribute to the memory of the heroes who died during the April Four Day War in 2016, at the initiative of the Chairman of the RPA Kotayk Regional Organization Council A. Harutyunyan, the representatives of the regional and district structures of the party visited the families of the soldiers who gave their lives for the sake of their homeland.
The members of the party spoke with the parents of the heroes, once again emphasizing the readiness of the Republican Party of Armenia to support them.
The Republican Party of Armenia (RPA) representatives also visited the corners of fame Vahe Zakaryan (Hrazdan), Sargis Sahakyan (Hrazdan), Karen Nersisyan (Bjni), Arthur Gevorgyan (Karenis), Azat Simonyan (Kamaris), Gevorg Mghdesyan (Nor Hachn), Narek Asatryan (Kamaris) to pay tribute to the immortal memory of our heroes.